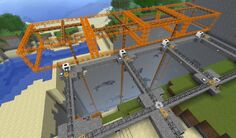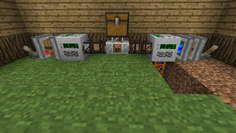 These machines will dig holes in the ground or move liquid automatically, so you can do other things while they work.
This will pump out liquid and place it in adjoining buildcraft compatible pipes.
The Mining Well will dig a hole straight down until it reaches bedrock or lava, replacing the blocks below it with Mining Pipe.
The Quarry will excavate a 9x9 block area by default, unless defined otherwise using landmarks. The Quarry will continue until it reaches bedrock or lava.
Used to define areas up to 64x64x64 blocks for machines to operate in when the default area just isn't right.
Ad blocker interference detected!
Wikia is a free-to-use site that makes money from advertising. We have a modified experience for viewers using ad blockers

Wikia is not accessible if you've made further modifications. Remove the custom ad blocker rule(s) and the page will load as expected.