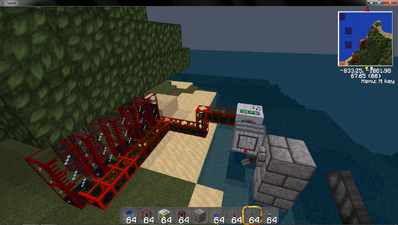 There is a very simple way to do this. As you might have found already, most information on here doesn't give you clear instructions on how to build a pump.
To build your pump:
1. Make a couple of towers of tanks on dry land. The amount and height of these tanks will depend on the size of your supply of oil. (Lava and water can also be extracted.)
2. connect a series of pipes heading toward the top of your supply.
3. Place a pump at the end of the pipes, making sure the pump isn't IN the supply. A black pipe will begin to descend into the supply.
4. Directly connect a stirling engine to this pump, also making sure it isn't in the supply.
5. Lastly, place a lever right next to the engine and turn it on.
You can make your connections as small, big, simple, or complicated as you like. It's up to your imagination! :D
Video tutorial:
Ad blocker interference detected!
Wikia is a free-to-use site that makes money from advertising. We have a modified experience for viewers using ad blockers

Wikia is not accessible if you've made further modifications. Remove the custom ad blocker rule(s) and the page will load as expected.